What is potency?
Potency means above all a correct and functioning ability of the human body to have satisfactory sexual intercourse whenever a person desires it. If the above is not possible, one speaks of impotence, or technically also of erectile dysfunction. Especially in young, active and healthy people, a functioning potency is an essential part of their lives. Impotence can cause depression, feelings of slenderness and other various anxieties in these people. As a result, impotence deepens even more. Sometimes impotence can be temporary, but it can also lead to permanent consequences. Immediate consultation with your doctor right after you notice the first signs of impotence is therefore crucial.
Male and female potency
Male impotence is the most frequently mentioned problem, but it must be explained that this phenomenon can also occur in women, of course, in a different form than in men. Impotence in women mainly means the unwillingness to have sexual intercourse when the woman has no need for an intimate life at all, even with her stable partner. A person's potency can also be strengthened by a change in lifestyle – smoking, alcohol and unhealthy fatty food have an extremely negative effect on potency, while regular exercise has only positive effects on intimate life. If impotence is caused by physical factors, such as illness, unwanted side effects of other medications, or the natural weakening of muscles as a result of ageing, potency can be strengthened by medicines such as Kamagra.
The most important causes of potency weakness
Diabetes
The human body produces hormones that regulate functions such as metabolism, sexual function, reproduction, mood, and many others. Diabetes is a common example of the causes of impotence because the disease negatively affects the body's ability to use hormonal insulin. Diabetes damages the nerves that are responsible for sensations in the genital area. In addition, diabetes can also cause a decrease in blood flow and lower hormone levels, which can also lead to potency weakness.
Neurological diseases
The causes of potency weakness can also be due to the following diseases: Alzheimer's disease, Parkinson's disease, tumours in the brain or spinal cord area, multiple sclerosis, stroke, epilepsy. Those men who have undergone prostate surgery or who cycle regularly and often may also feel a weakened potency. The reason for this is the repeated pressure on the sexual organ, which is reflected in the damage to the corresponding nerves.
Medicines and addictive substances
The unwanted side effects of some medicines can also be causes of potency weakness. This is especially the case with medicines used for heart disease or liver disease. Potency is also affected by drinking alcohol, smoking tobacco and using other addictive substances. All of these substances inhibit blood circulation or dampen the central nervous system, which ultimately leads to impotence. If you are already taking certain medications, you should consult your doctor about the use of sexual enhancers to determine the correct dosage.
Diseases affecting the heart and blood vessels
Blockage of the blood vessels results in insufficient blood flow, which is one of the most common causes of potency weakness. High cholesterol, or high blood pressure, is also associated with the risk of impotence.
Lifestyle and emotional states
A lack of exercise and an unhealthy lifestyle can also lead to impotence. Regular exercise and proper eating habits prolong life and boost sexual activity. Emotional states such as work stress, feelings of slenderness, worry, depression, or sadness are also counted among the causes of impotence, even though the impotence caused in this way is only temporary.
Food for potency enhancement
Some types of food also have a positive effect on increasing potency. This group of foods includes, for example, phallic foods – asparagus, celery, bananas, or ginseng tea (suitable for increasing female libido).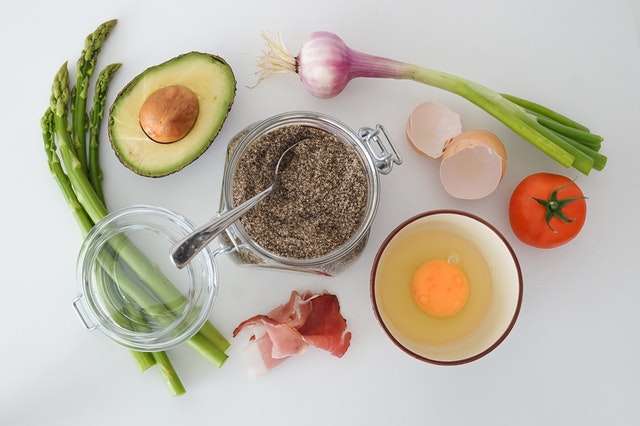 Phallic foods [1]
Increasing potency thanks to psychotherapy
If the causes of erectile dysfunction are of psychological character, their elimination is possible thanks to the right therapy and through effective psychotherapy, you can even increase your potency. In the first place, intimate communication between partners is important. But if, for some reason, this is not possible, or if it is not enough, they should turn to professionals. Even a single psychotherapeutic session can lead to an increase in potency in some cases.
Online purchase of potency enhancers in our e-shop
Strengthening potency thanks to Kamagra sexual enhancers is always safe and reliable. Even if the drug temporarily removes the signs of impotence, it cannot be permanently abolished in this way. Kamagra is taken just before planned sexual activity and its effect lasts up to 6 hours. For first use, or at a younger age, we recommend starting with a lower dose, i.e. 25 mg (a quarter of the pill), or 50 mg (half the pill). A whole pill contains 100 mg of the active ingredient, which is also the maximum daily recommended dose. After using the Kamagra potency tablet, the man achieves the desired erection rapidly under sexual stimulation. It should be noted that without sexual stimulation it is not possible to achieve an erection even after using Kamagra. The effect of these potency tablets is felt within about 20 to 30 minutes after using a dose of the medicine. To maximise the effect, we recommend that you take the potency tablets on an empty stomach. Always make sure that you read the package leaflet carefully and that you follow the recommendations for use to achieve the maximum effect and to reduce the risk of unwanted side effects. You will find the instructions in each individual pack. Stick to them unless your doctor advises you otherwise.
The unwanted side effects of Kamagra
In general, it is not recommended to take medicines based on the active ingredient sildenafil citrate, including Kamagra, more than once a day, i.e. once in 24 hours, without regard to the severity of the erectile dysfunction problem. Always follow all instructions for use to minimise the risk of unwanted side effects. In general, the unwanted side effects of Kamagra are very rare and very mild, but in some cases you may experience a weak headache, stuffy nose, stomach nausea or back pain. If you experience difficulties with vision or hearing, drowsiness, irregular heartbeat or other serious complications, you should consult your doctor or other professional and reliable help without any hesitation.
You can buy Kamagra sexual enhancers in our e-shop in several forms – either as pills, oral jelly, chewable tablets or effervescent tablets, depending on your preference and taste. Online shopping is quick and easy, with just a few clicks. We guarantee safety and discretion, low prices and fast delivery of the ordered sexual enhancers directly to your door.