Kamagra side effects: A practical overview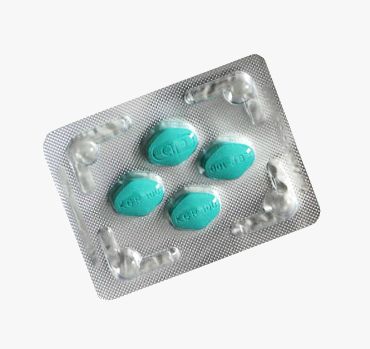 Kamagra, a drug containing sildenafil citrate, has become well known for its effectiveness in treating erectile dysfunction. While it has proved beneficial to many, it is important to understand the potential side effects associated with its use. This article looks at the scientific aspects of Kamagra side effects and provides a comprehensive overview.
Common side effects
Headache: One of the most common side effects of Kamagra is headache. This is caused by the dilation of the blood vessels, leading to increased blood flow, including to the cerebral arteries.
Flushing: Facial flushing, characterised by a feeling of warmth and redness, is another common side effect. It is caused by the dilation of blood vessels near the surface of the skin.
Digestive problems: Some users may experience digestive problems, including indigestion or upset stomach. This is related to the vasodilating effects of sildenafil on the gastrointestinal tract.
Vision changes: Sildenafil's effect on the blood vessels of the eye may cause visual disturbances such as blurred vision, changes in colour perception or increased sensitivity to light. These effects are usually temporary and disappear when the medication is stopped.
Less common side effects
Nasal congestion: A stuffy or runny nose may occur in some people. This is due to the dilation of blood vessels in the nasal mucosa.
Dizziness: Sildenafil may cause a drop in blood pressure, which may lead to dizziness in some users. It is advisable to avoid activities that require mental alertness, such as driving, until the body adjusts to the medication.
Serious side effects
Priapism: Although rare, priapism is a serious side effect characterised by a prolonged and painful erection. Immediate medical attention is required to prevent possible complications.
Cardiovascular problems: Caution is advised in those with pre-existing cardiovascular conditions, as sildenafil may affect blood pressure. Serious cardiovascular events, although rare, require prompt medical attention.
Allergic reactions: In rare cases, individuals may experience allergic reactions to Kamagra, which may include rash, itching, swelling, severe dizziness, or difficulty breathing. Emergency medical attention is essential if any of these symptoms occur.
Consult your doctor
Before taking Kamagra or any other medication containing Sildenafil, individuals should consult a healthcare professional. This is particularly important for those with underlying health conditions, as drug interactions and individual factors may influence the likelihood and severity of side effects.
In conclusion
Understanding the range of potential side effects associated with Kamagra is essential for making an informed decision. While many users experience mild and transient effects, it is important to be aware of the less common and more serious side effects. Open communication with healthcare providers will ensure a comprehensive assessment of individual risk factors, facilitating safe and effective use of this medication.