Is Kamagra Oral Jelly legal?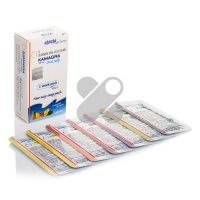 In the past, treating erectile dysfunction in men was a challenge because it was very difficult to afford, and the treatment was often not effective. There were not enough products on the pharmaceutical market to treat it. This changed at the end of the last millennium, when Pfizer discovered the active ingredient sildenafil, which was first used in the well-known Viagra.
When looking for over-the-counter sexual stimulants, many patients find deals on a product called Kamagra Oral Jelly. This generic version of the active ingredient in Viagra, sildenafil, is manufactured by the Indian company Ajanta Pharma. Kamagra Oral Jelly, like other oral jellies, is not approved in the EU due to pressure from pharmaceutical companies. That means the drug cannot be sold in official pharmacies.  If you compare prices with branded erectile dysfunction drugs containing sildenafil, both generic and Kamagra Oral Jelly are significantly cheaper.
Kamagra Oral Jelly is therefore not subject to medical quality control in the EU, but this does not automatically mean that the medicine poses increased health risks. The pharmaceutical company Ajanta Pharma is a long-established manufacturer of generic medicines and the production is subject to the highest medical quality standards, meeting the strictest criteria of the US FDA.
What is Kamagra Oral Jelly?
Kamagra Oral Jelly is an effective treatment for erectile dysfunction (impotence) in the form of a gel containing the active ingredient Sildenafil. It is a generic version of Viagra which, according to the manufacturer, contains the same active ingredient as the original drug.
One of the advantages of the jelly is that its consistency makes it easy to take without water. It also tastes better than regular tablets. Many men confirm that Kamagra Oral Jelly has an earlier onset of action because the active ingredient is absorbed directly through the oral mucosa.
The recommended daily dose is one tablet or sachet per day, equivalent to 100 mg of the active ingredient, sildenafil citrate, for twenty-four hours. It should not be taken with alcohol or fatty foods, as these slow down and weaken the effect. If this is your first treatment with Sildenafil Citrate, start with half the dose. The products are suitable for people over the age of eighteen.
Can you buy Kamagra Oral Jelly legally?
Kamagra Oral Jelly is not authorized in the EU and therefore cannot be prescribed by a doctor or bought from a pharmacy. Despite the lack of approval, you can buy Kamagra Oral Jelly legally online in our Kamagra Original e-shop. We guarantee to deliver only original and safe products. You can count on us to deliver only genuine goods from Ajanta Pharma. We guarantee that you will always get only quality Kamagra Oral Jelly.